Foxtech GAIA 190MP multipurpose heavy-lift drone is released!
Compared with GAIA 160MP, GAIA 190MP arms are lengthened, the wheelbase is 1900mm. GAIA 190MP is a heavy-lift platformwhich is very strong and features light weight, high strength and good stability. Like other GAIA series drone, GAIA 190MP also adapts quick-detach design, the pluggable arms and frame top cover can be locked with the quick locking hooks. This detachable design makes giant GAIA 190 easy to transport and quick to setup.
GAIA 190MP heavy-lift drone can be equipped with max U13 II motor and high efficiency 34 inch propeller to ensure long flight time, this heavy-lift drone is able to carry a lot more weight than your typical quadcopter, and the max take-off weight is up to 60kg. We have tested this GAIA 190 heavy-lift drone with a 20kg bucket of water as a payload, it is still very stable in spite of the large payload.
GAIA 190MP is equipped with aluminum landing gear. And it has enough space between the center board and the ground. So this strong body can load many equipments, like searchlights and loading box, and can be applied in fields like filming, reconnaissance mission and emergency rescue etc.
GAIA 190MP hexacopter can be installed with redundancy flight controllers, three GPS and more to make this drone very reliable and very safe. The closed fuselage structure can protect GAIA 190MP from the rain and dust, and also make it easy to care for.


Specifications:
Version: Multipurpose heavy-lift drone
Wheelbase: 1900mm
Frame Weight: 5.1kg(without landing gear)
Take-off Weight: 20kg(no battery)
Max Payload: 35kg
Max Take-off Weight: 60kg
Features:
- Long flight time,large payload
- Enough load space, more stable flight
- Powerful and high efficiency power system
- Closed fuselage structure, high strength, rain resistance
Your Purchase Includes:
-1x GAIA 190MP Hexacopter Frame
-1x Aluminum Landing Gear
-6x T-Motor U13 II KV130
-6x T-MOTOR FLAME 80A ESC
-3x T-MOTOR 34*11.5 CF Propeller
-1x DJI A3 Pro Flight Controller
Options:
- Remote Controller: DJI Lightbridge 2/Futaba 14SG Radio Controller
- Propeller: T-MOTOR 32*11.5 CF/T-MOTOR 30*10.5 CF
- PDB: EFT V3 High Current Power Distribution Board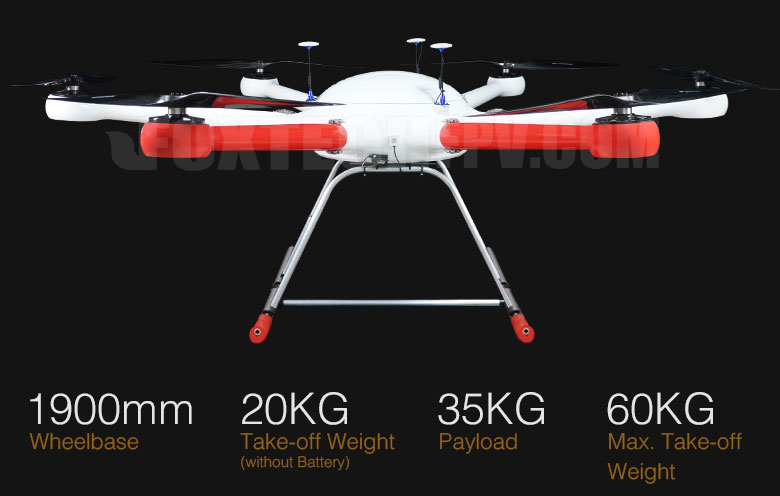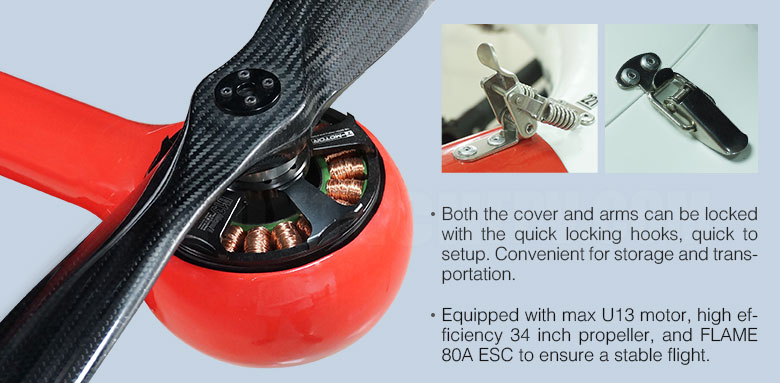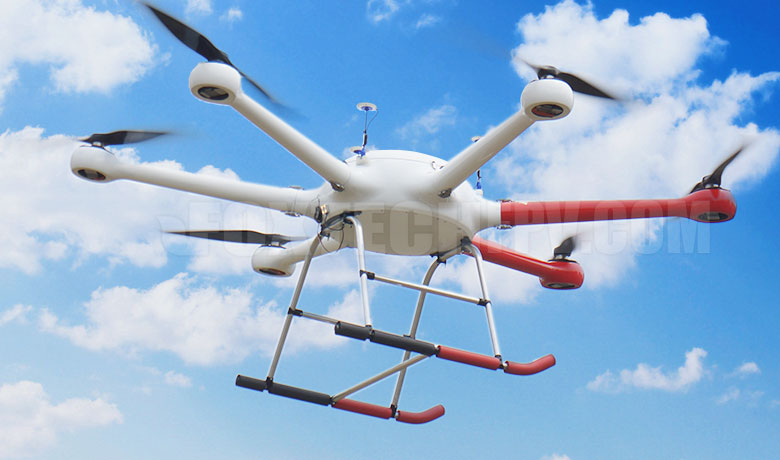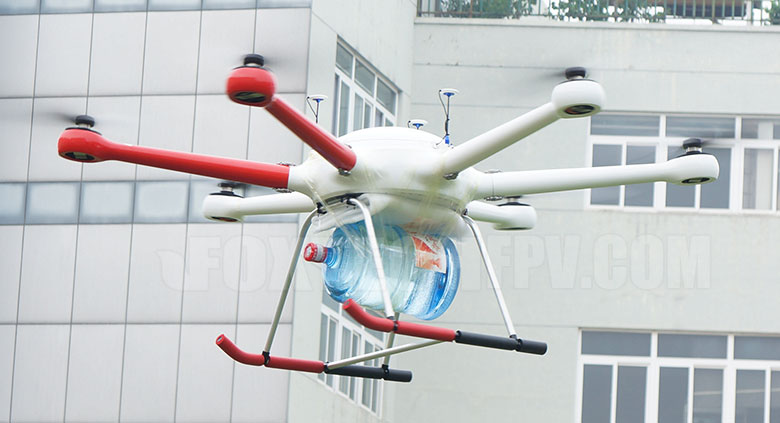 All packages are sent without our website logo or any information indicating about us.
Customers Who Viewed This Item Also Viewed
Prev
Next
Customer Reviews
5 star: 0 (

0

%)
4 star: 0 (

0

%)
3 star: 0 (

0

%)
2 star: 0 (

0

%)
1 star: 0 (

0

%)
Your last viewed items
You have no recently viewed items
Recommendations Based On Your Recent History
WHY CHOOSE OMGFLY?
All FPV products
Extremely low prices
Timely refunds and replacements
Worldwide free shipping
Get great weekly deals and offers