1. All the carbon fibre plates are made from custom-made pure carbon fibre, 3k cloth and military grade epoxy.
The parts are cut to a particular angle to ensure the strength as well as the flexibility of our frame.
The frame becomes more durable if you use 3M 171 glue around the side of the carbon fibre plate.
2. To reduce the wind drag, the arms are designed to be narrow (only 14mm wide), with the upper plate tilted.
A platform is designed for installing a HD camera. Batteries can be placed there if a camera is not installed.
This not only reduces battery accidents but also gets the quad's heart closer to its centre of gravity, which makes the quad faster.
3. Four pure carbon fibre protectors, which are very light, are designed so that the ends of the arms are less easily broken.
Unlike the heavy motor protective cover which increases wind drag and is not good for heat dissipation,
this design helps to prolong the service life of the bottom plate and saves the cost of replacement.
4. Instead of the commonly used round mounting aluminium cylinder, high strength aluminium alloy support is used in our design.
The mortise and tenon structure on the side plates can transfer the forces on the upper and lower plates,
which makes the frame into a whole and increases the strength of the main body.
5. This quad can also be easily customised with your choice of equipment.
Our frame is compatible with:
1. Five types of FPV Camera (Swift, Owl, Eagle, 1177、1190)
2. GOPRO,SESSION, Yi,Runcam2, etc
3. F3 flight control, integrated flight control tower (22mm high for flight control installation)
4. Lantian 20-600MW adjustable FPV transmitter, FOXEER TM25 FPV transmitter, and Blacksheep FPV transmitter.
Holes are reserved in the top plate for adjusting parameters.
Our frame support:
1. Installation of the FPV transmitter SMA perpendicular or parallel to the top plate
2. Installation of SMA from the middle, left or right of the FPV transmitter
Basic parameters:
1. Bottom plate thickness: 3.5mm
2. Side plate, top plate, SMA installation plate thickness: 2mm
3. Motor mounting axis distance: 214mm
4. Empty weight: 79g (without floor corner protectors and battery plate)
Adaptive equipment and recommendations:
1. Motor: 22 level brushless DC motor,KV2300-2600. Recommended adapter: BBB 3B-R2206,KV2300/2500
2. ESC: ESC 20-40A small cross axis/ small multicopter. Recommended adapter: GF-Maverick 24A (32-bit), BLHeli, BLHeli-S.
3. Propeller type: 5040504550505550 two blade and multi blade propeller. Recommended adapter: race GF5040,GF5045,
free flight: 50505550.
4. FPV camera: Swift, Owl, Eagle, 1177, 1190.
5. HD camera: GOPRO2-3-4, GOPRO-SESSION, Yi, Runcam2 and so on.
6. Flight control: F3, integrated flight control tower.
7. FPV transmitter: Lantian 20-600MW adjustable FPV transmitter, FOXEER TM25 FPV
transmitter, Black sheep FPV transmitter (Holes are reserved in the top plate for adjusting
parameters).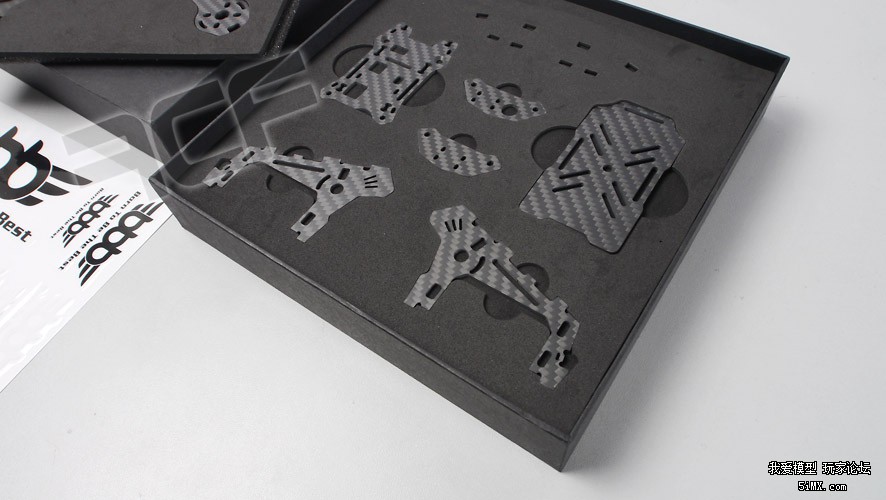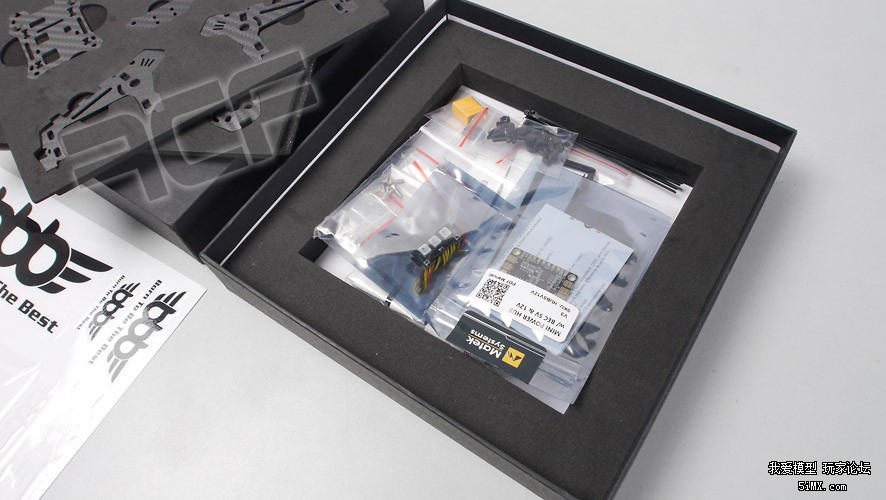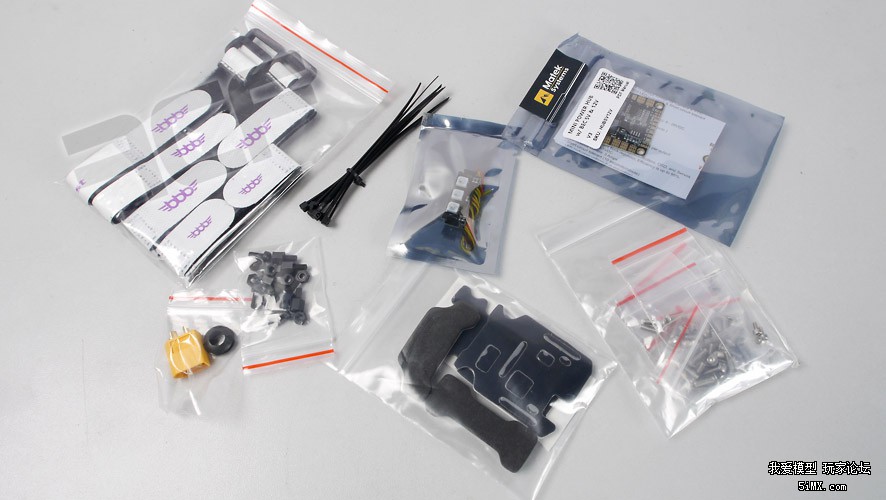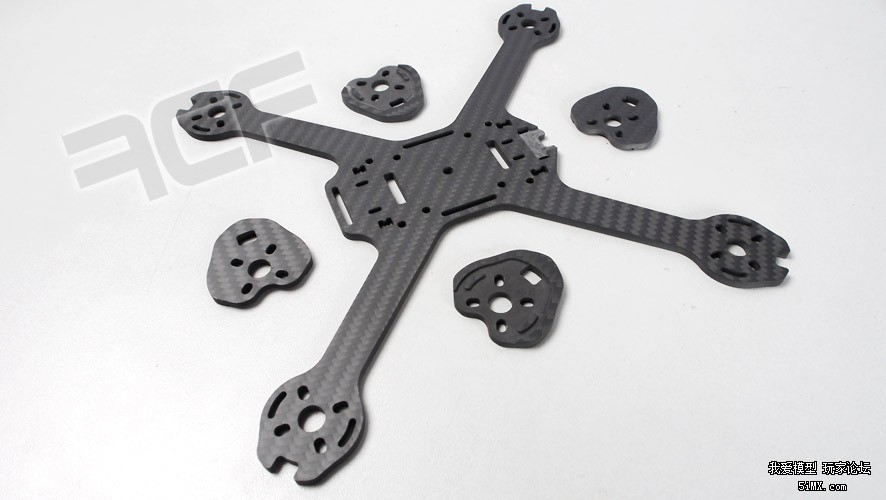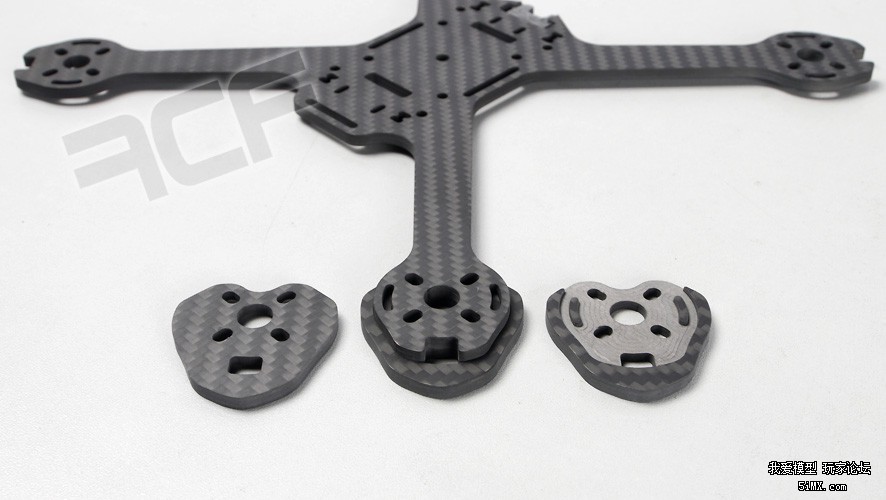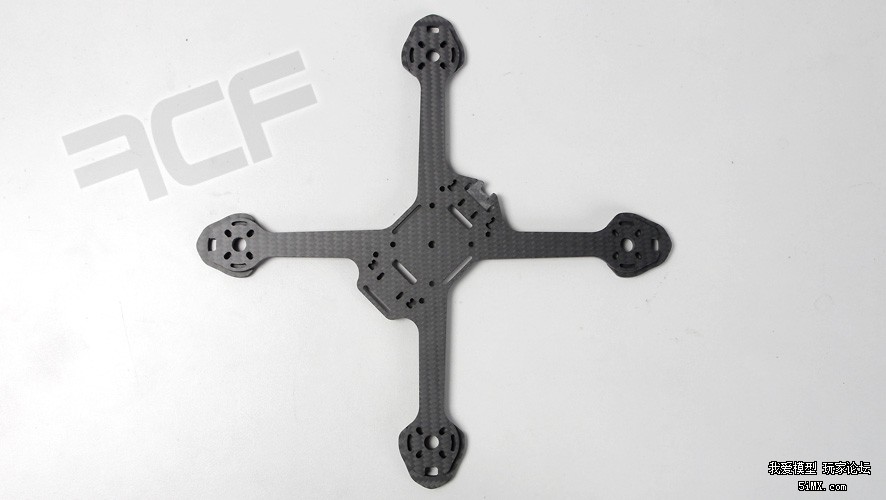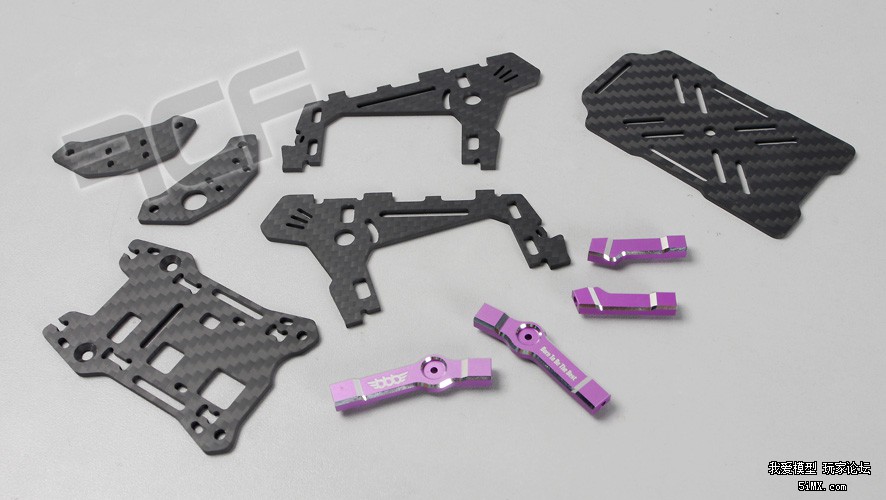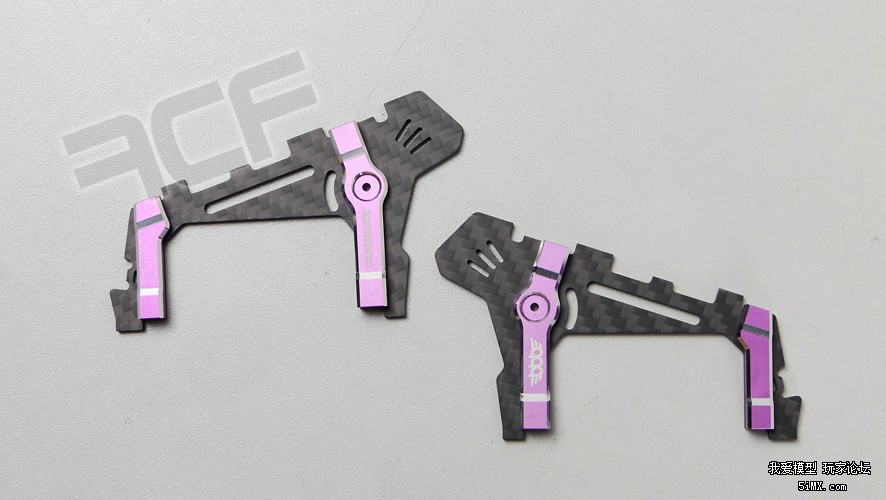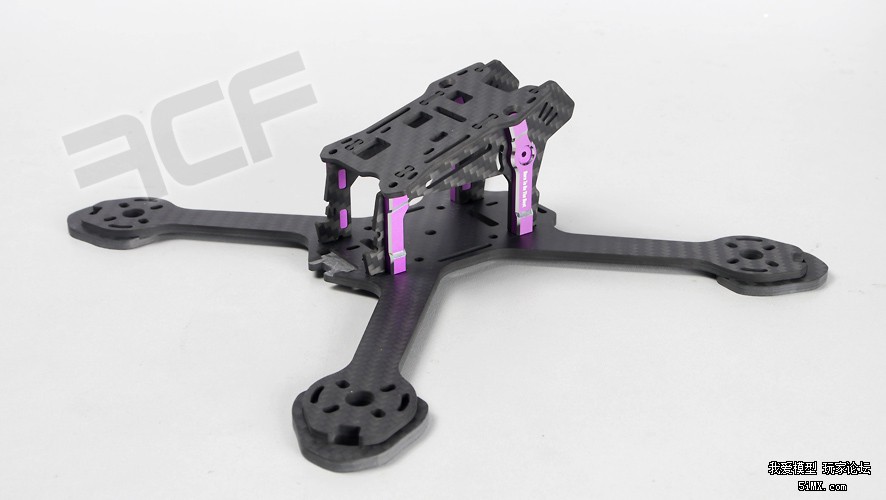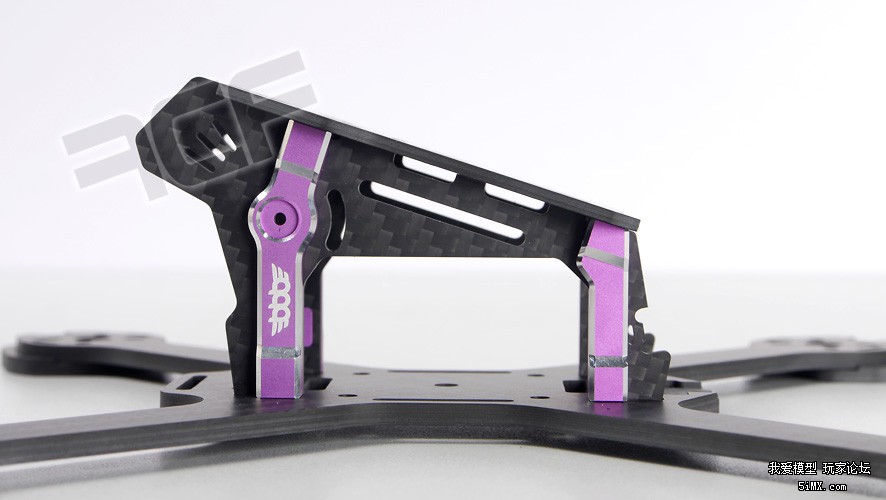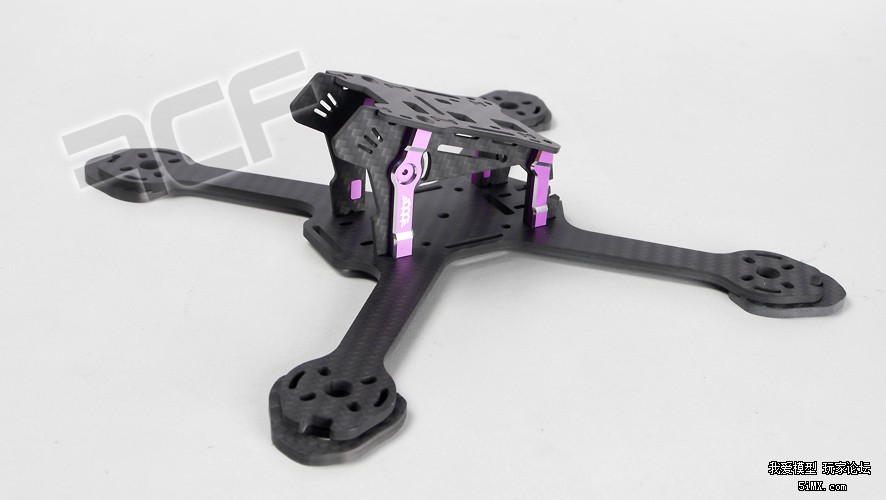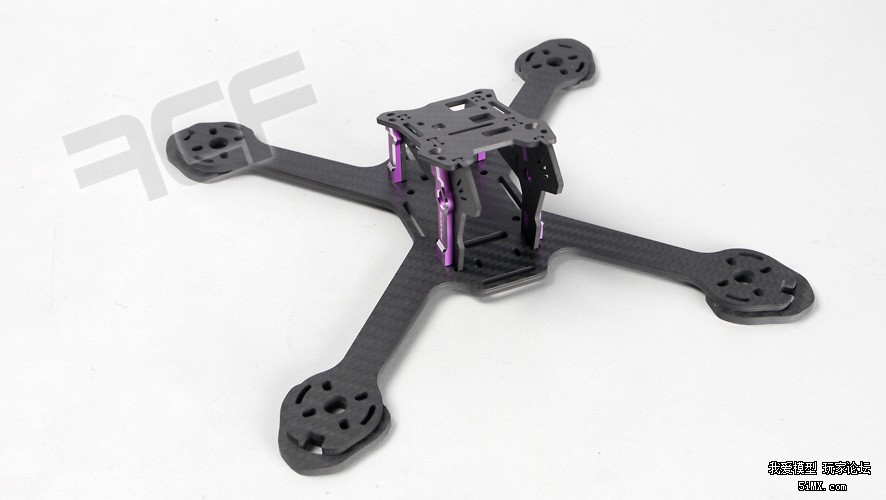 All packages are sent without our website logo or any information indicating about us.
Customers Who Viewed This Item Also Viewed
Prev
Next
Customer Reviews
5 star: 0 (

0

%)
4 star: 0 (

0

%)
3 star: 0 (

0

%)
2 star: 0 (

0

%)
1 star: 0 (

0

%)
Your last viewed items
You have no recently viewed items
Recommendations Based On Your Recent History
WHY CHOOSE OMGFLY?
All FPV products
Extremely low prices
Timely refunds and replacements
Worldwide free shipping
Get great weekly deals and offers